Sunday, December 25, 2011
Friday, December 9, 2011
I know you all have patiently waited for the next giveaway but do not fear. I have one ready to go for you. Here's something that might bring some great holiday cheer your way and some gifts under your tree.
Shop #1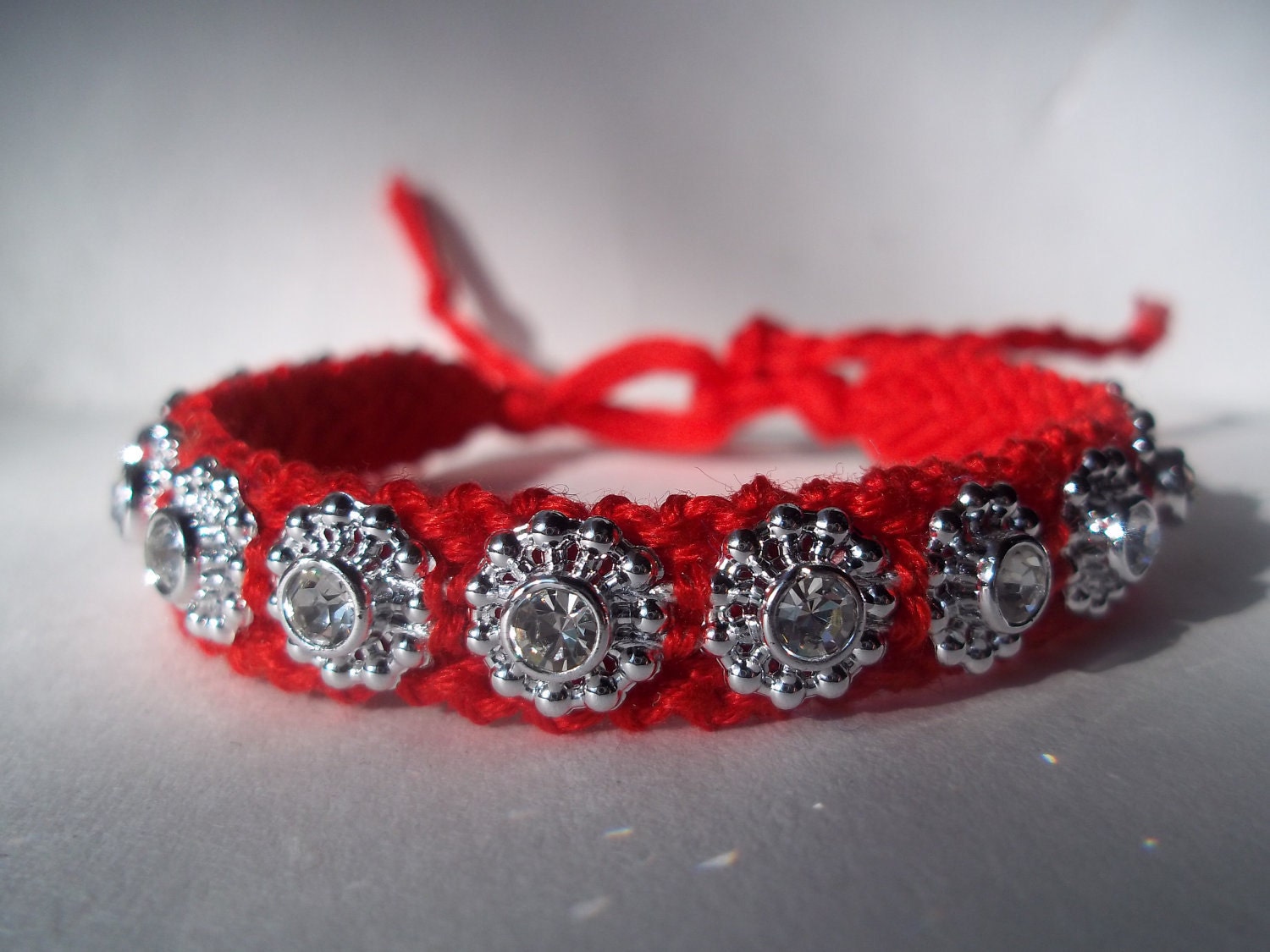 The Winner will get their choice of a bracelet in the shop. Which is a great addition to any stocking.
Where did you get your start making bracelets?

When I was 8 years old, I went to my Mom and told her I was bored. Instead of telling my to go clean, like she did most of the time, She told me she wanted to teach me how to make friendship bracelets. And I've been hooked ever since :)

You have some very fun pieces in your shop, where did you get such great taste?




I try to make the friendship bracelets with color combinations that people wouldn't normally put together, and that appeals to everyone. From toddler, to Adult!

When not making bracelets do you have any other hobbies?


Besides making friendship bracelets I love making anything and everything. Many times a day I find myself looking at a random item and wondering what I could make with it.
To follow: Her twitter is @kennedybentley
To Facebook: www.facebook.com/pages/Kennedy-Bentley/178468212235293
****COUPON ALERT!!****

****COUPON ALERT!!****
In fact if you see a piece you like she's got a great sale going on right now! Just type giveaway20 to receive 20% off your next order.
Shop #2
Kristin Magnus

What could you win????

Tell me a bit about what yourself:



I sell handcrafted, unique jewelry with nautical flare! I enjoy creating beautiful pieces that you can wear year round. I also include seasonal items and paper goods such as cards and gifts.


How did you get started?:




During the spring of 2011, I decided to take some time off from my teaching career. Throughout the summer, I began creating jewelry and it has blossomed into my own business. I am really enjoying creating pieces in my free time.




How did you come up with your business name?


Inspired by Oceans was literally inspired by the ocean. I spent fifteen years living on the coast of Maine, in particular, a small island named Southport. I enjoy the beauty of the sea, whether it is during boating, scuba diving, swimming, or sightseeing. I recently relocated to the Midwest and have missed seeing the water everyday. Making sea colored jewelry has brought me close to the ocean again!


How long have you been in business?


Inspired by Oceans was opened in June of 2011.


What is your biggest influence when creating?


My biggest influence during my jewelry creation is the ocean. I enjoy it's colors; hues of green and blue. I am very influenced by the music that I listen to and by the local history here in Sparta, Wisconsin. I have started to create some jewelry based around the love of cycling in our area.


What advice do you have to offer to others just starting out?


The best advice that I can give for any small business would be to have a lot of patience. It takes a lot of time and energy to get your business going, but it is rewarding. The confidence that I have gained while creating my business has taken me in even more directions in life. So, stick with what you love and create, create, create! Don't worry too much about making a profit at first and enjoy what you do!
Is there anything else you would like to say/add/share?
In my everyday life, I am an elementary school teacher. I have six years of experience between kindergarten and pre-k. I enjoy spending most of my time working on crafts, whether it is painting, refinishing furniture, or making jewelry. I spend time with my dog Linekin, who is named after Linekin Bay in East Boothbay, Maine. He and I are the best of friends! I am currently back in school, working on my real estate license. I am happy to announce that I will be working with a wonderful group of colleagues in Tomah, WI.
****COUPON ALERT!!****

****COUPON ALERT!!****
For the upcoming holiday season, I am offering 50% off all earrings. This is a HUGE sale. Moms and women from all around can enjoy giving these as gifts during the holiday season. Customers should type HOLIDAY2011 after they have added their earrings to their cart.
Shop #3
I've been taking photography for about 3 years and have really enjoyed being able to share that journey with you.
What you could win from me?
Your Choice of an 8x10 (subject to availability)
****COUPON ALERT!!****

****COUPON ALERT!!****
Can't wait? Just type in XMASTIMEISHERE and receive 25% off your next order